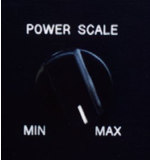 A hierarchical ranking of the characters we know and love from mythology. Integral in understanding the current power rating and placement of the heroes of Gongshow:Gaiden.
http://www.tinyurl.com/powerscale
or the editable version for those who have permissions:
https://spreadsheets.google.com/ccc?key=0As9dGfMbh4FVdEtCVmRIbjhOaEZwbm1LeVp0NU9GVXc&hl=en#gid=0
Also see the website:
and the Wiki:
Ad blocker interference detected!
Wikia is a free-to-use site that makes money from advertising. We have a modified experience for viewers using ad blockers

Wikia is not accessible if you've made further modifications. Remove the custom ad blocker rule(s) and the page will load as expected.